Starten met:
Lean technieken
Six sigma technieken
Training op maat. Gericht op de processen in uw onderneming.
De toolboxen van Lean en van Six Sigma. Gecombineerd met voorbeelden uit uw bedrijfstak.
Individueel of in beperkt gezelschap.
Orange belt en green belt.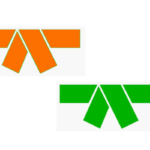 Interesse? Nadere informatie. Plan van aanpak.
Bel ons of stuur een e-mail.